SERVICE AREA
Warden Contracting Company, Inc. primarily services Fulton County, Georgia, inside I-285 and South Fulton County including Atlanta, College Park, and East Point.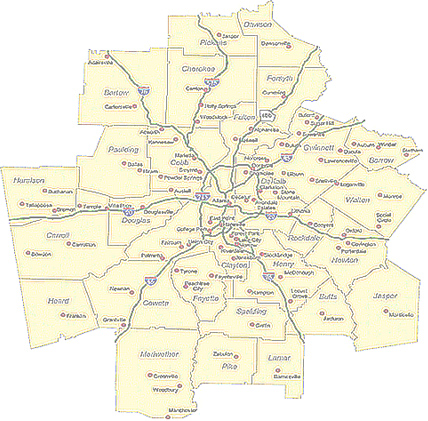 SERVICE POLICY
At Warden Contracting, we place our work under a one-year warranty. This allows our homeowners to feel safe, secure and confident in our work. In addition, we return to our projects to complete a 30-day punch list after the project completion date, giving homeowners additional time to make sure they are fully satisfied with every detail of their project. Products installed are limited to manufacturers' warranties. We pride ourselves on customer service as well as quality of construction. Our business is built on referrals. We want each one of our clients to be satisfied.
OUR TEAM
Warden Contracting has grown with Darren's desire to bring integrity, quality, value and craftsmanship to the construction and remodeling industry. His efforts have led to an overwhelming number of satisfied customers. Darren, along with his team of quality craftsmen, do all they can to ensure client satisfaction.
OUR HISTORY
Founded by Darren Warden in 2000, Warden Contracting Company, Inc. provides custom home construction and renovation, remodeling, restoration and repair services. With a focused staff of construction trade specialists, Warden Contracting Company works with clients to build their dream homes from scratch – or turn existing homes into exactly what they have always envisioned.
With more than 20 years of experience in residential construction and renovation, President Darren Warden leads the company to provide innovative solutions to homeowners' space, layout and aesthetic needs throughout the metro-Atlanta area. His company offers a variety of services for residential clients – from basic upgrades to new home construction.
Warden Contracting Company's custom home building expertise is unmatched. There is no such thing as a typical project when it comes to custom design and construction; the firm's luxury home portfolio boasts innovative and exemplary homes of all shapes and sizes. Warden Contracting Company is able to take client's abstract ideas, turn them into a favorable proposal and implement them quickly. From wine cellars to custom wood work to luxury finishes, Warden Contracting Company has the ability and skill to provide it all. The company works with creative homeowners who do not want a cookie cutter design by showing them that no idea is impossible; Warden Contracting Company can transform residential spaces in ways that work with clients' lifestyles and high-end tastes.
To provide quick and efficient service to clients, Warden Contracting Company focuses its construction business in Fulton County, inside I-285 and south Fulton County, including Atlanta, College Park and East Point.
AFFILIATES
Warden Contracting Company, Inc. primarily services Fulton County, Georgia, inside I-285 and South Fulton County including Atlanta, College Park, and East Point.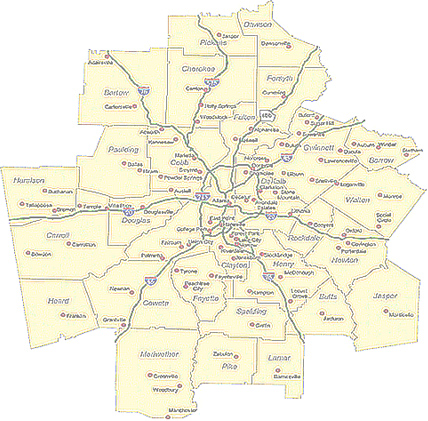 EARTH FRIENDLY
As an environmentally-conscious contractor, Warden Contracting Company takes its social responsibility to ensure its building practices do not negatively impact the environment very seriously. The firm is focused on life-cycle green building practices by incorporating locally-sourced materials into residential construction projects, re-using materials wherever feasible, recycling unusable materials and supporting the local economy in which it builds.
Warden Contracting Company cares about the environment and the preservation of natural resources for future generations. The firm incorporates the highest quality materials with the lowest environmental impact into all projects. By working with local artisans and manufacturers and using only environmentally-friendly brands and supplies, Warden Contracting Company is able to provide unique renovation and construction results for clients while reducing the company's total carbon footprint. By focusing on building green, Warden Contracting Company provides unique, sustainable end-results for clients throughout the Atlanta area.